A Champagne Primer for the Holidays
It's that time of year, when people start popping corks rather than just pulling them.  Given that over 50% of sparkling wine and Champagne sales happen around the holidays1), most people don't really pay any attention to the product for 10 months of the year and, as a result, don't really know what they are dealing with the other 2 months.  So, here is a quick primer to help you get educated so you can show up that annoying, doesn't really know it all wine snob at the next holiday party.
Where It's Made
First and foremost, by law, for a sparkling wine to be labeled as "Champagne" it must come from the Champagne region in France.(2) Everything else is just "Sparkling Wine".  The Champagne region is one of the northernmost wine regions in Europe.  As a result, the spring and summer grape growing season is relatively cool and runs a significant risk of hail and frost damage.  In fact, due to frosts in April, hail in June, and too much rain at the wrong time, Champagne's 2012 vintage is being viewed as one of the worst in decades.(3)  While the cool climate may make for risky vintages, it also produces grapes which are relatively high in acid and low in sugar, which is perfect for making crisp, light sparkling wine.
How It's Made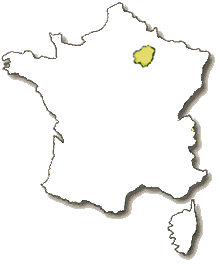 The cool climate of Champagne also played an integral part in the whole history of sparkling wine.  While wine cellars in Champagne are climate controlled today, the production process is still based on the same principal.  The grape juice is fermented to create a base wine which is "dry" (i.e. no residual sugar).  That base wine is then bottled along with a small amount of a mixture of sugar and yeast.  While in the bottle, the yeast goes to work on the sugar, converting it to alcohol, and the resulting carbon dioxide dissolves into the wine, effectively carbonating it.  This is often referred to as the "second fermentation".sparkling wine.  The region is cold enough that, back in the 1500's, the wine would stop fermenting in the winter before all of the sugar had been converted into alcohol.  Then, once the temperatures started to rise again in the spring, the hibernating yeast would "wake up" and go back to work on the residual sugar.  Fermentation would start up again, the byproduct of which is Carbon Dioxide. If the building pressure from the Carbon Dioxide didn't cause the bottle to explode, which it often did back in the day, it would get integrated into the wine, resulting in a sparkling wine.
What It's Made Of
Only three grape varieties are allowed for the production of Champagne.  Chardonnay, Pinot Noir, and Pinot Meunier.  Of these three, you may notice that two are black (Pinot Noir and Pinot Meunier).  "But wait" you say, "my Champagne is almost always white."  You can make white wine with black grapes, but you can't make red wine from white grapes.  The color of a wine comes from the skins, not the juice itself.  In this case, they press the Pinot Noir and Pinot Meunier very gently to get the clear, free running juice and then ferment that juice without contact to the skins.
Blanc de Blanc: This is white (Blanc) Champagne which is made exclusively from white (Blanc) grapes. In other words, 100% Chardonnay.
Blanc de Noir: This is white (Blanc) Champagne which is made exclusively from black (Noir) grapes.  While the wine is technically "white", Champagne which is made from at least some portion of Pinot Noir is usually a bit darker in color and richer in fruit than a pure Blanc de Blanc.
Rose: For this style, a small amount of red wine is added to the white base wine to create a rose colored Champagne.  Note that this is a very different process than that which is used in making premium rose still wine.

Vintage vs. Non-Vintage
You may have noticed that almost every bottle of regular wine you have ever purchased had a vintage year on the label.  By contrast, most Champagne does not.  What gives?  That is because most champagne is made from a blend from wines from numerous different vintages and numerous different vineyards. This Champagne will be labeled as "NV" for Non-Vintage. The goal is for the producer to be able to create a "house style" which is consistent year-in and year-out.  Kind of like a McDonald's Big Mac…it should taste the same no matter when you buy it or where you buy it.  However, certain vintages are too good to pass up. In those years, producers will make Champagne with wine exclusively from that vintage.  In this case, you will see the vintage year prominently displayed on the label.

Drink or Age
Non-Vintage Champagne is not intended to be aged once it has been released to the consumer.  Buy the bottle, take it home, chill it for 30 minutes, then pop the cork and enjoy.  Vintage Champagne, however, is intended to have the complexity and intensity to age for decades.  In fact, most Vintage Champagne isn't even released for sale to the consumer for many years after it has been produced.
Champagne Producers
A vast proportion of the Champagne which is produced comes from the big Champagne "Houses".  These include the familiar names such as Möet & Chandon, Veuve Clicquot, 
Krug, and Bollenger. While these producers may own some vineyard land in the Champagne region, a majority of the wine they use come from grapes grown by smaller, independent growers.  Many of these producers also have multiple labels. For example, Veuve Clicquot has its famous "yellow label", which is a non-vintage product and is kind of like the Budweiser of Champagnes.  They also have their vintage "Le Grande Dame" label, which is viewed as among the pinnacle of vintage Champagnes.  As a side note, many of the big Champagne Houses have expanded overseas and also own sparkling wine labels in other parts of the world.  For example, Möet & Chandon has Domain Chandon, in Napa Valley, and Louis Roederer has Roederer Estate in the Anderson Valley of California.
The alternative to the big Champagne Houses is "Grower" Champagne.  This is
Champagne which is produced by the same person who actually grows the grapes that go into the Champagne.  Similar to an "Estate Bottled" regular wine.  Given their limited size and production, they tend to have minimal marketing budgets, if any, and as a result are often overlooked by most casual consumers during the holiday season.  However, you can find some great value and quality if you are willing to go down this path.  If you are not sure which Grower Champagne to buy and your local wine shop professional does not seem to be much help, look for the name Terry Theise on the back label.  He is a well known advocate and importer of quality Grower Champagne.
This is probably more than you ever needed, or wanted, to know about Champagne.  That said, with this information you will be well armed and should be able to at least hold your own against that annoying, snooty wine snob.  Finally, and most importantly, don't wait until the holidays to drink Champagne or other sparkling wine. It should not be a wine opened only at celebrations! Experiment with some different styles and different producers throughout the year and you will feel infinitely more confident when choosing some bubbly to serve at your 2013 holiday party.
1)      http://www.winebusiness.com/wbm/?go=getArticle&dataId=47178  
2)      http://www.ttb.gov/wine/champagne-labeling.shtml
3)      http://www.decanter.com/news/wine-news/530360/champagne-growing-season-worst-in-decades